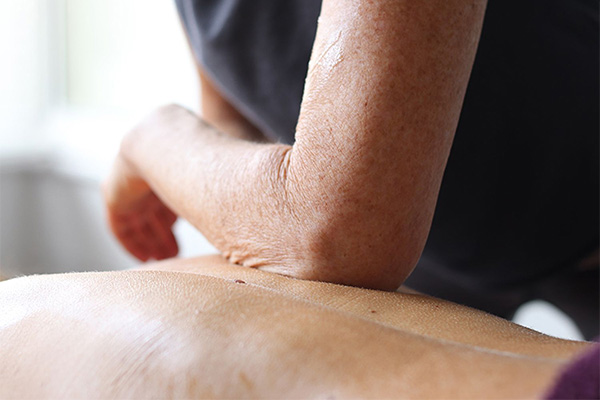 Newsletter

S

ign up & save £5
Public health and massage update.
Sadly due to the current health situation with the coronavirus (COVID 19) I have temporarily suspended working and have closed my on-line booking until the beginning of July . Once I'm able to return I will be following guidlines to ensure your safety, and will update my website with that information, sorry for any inconvenience caused. In the meantime please see my facebook page for updates and tips on self care, if you need a little more help please see below. I hope it won't be too long until I see you, physically and emotionally I'm sure a massage will be needed.
It is still possible to buy Gift Vouchers if you are needing to buy presents during lockdown, they have no expiry date and can be posted or emailed.
---
Self help and self care resources
I'm in the process of producing some videos giving suggestions on short and simple self massages. The first one neck and shoulders is on my blog page and Facebook page. Lower back pain, RSI, headaches to follow.
If you need some extra support with pain management I am happy to answer questions via e-mail or if you are an existing client I am able to offer 1:1's on Zoom or Skype. Appointments are free or by donation to charity and would last approx 30 mins and would include self massage and stretches.
---
Why choose massage?
Everyone can benefit from massage and it is suitable for most people to receive. Massage offers relief from tension that may be due to physical or emotional causes. Reducing back, neck, shoulder pain, relieving discomfort from repetitive strain injuries, joint pain and much more.
Each treatment will be tailored to your specific needs whether you have muscular pain and stiffness from sitting in front of a computer, gardening or playing sport, or if you need to relax body and mind to help relieve the effects stress and anxiety. Massage doesn't have to be really painful to be effective. I believe in working slowly and sensitively to help speed up your recovery. Selfcare advice and stretches can be given to enable you to help yourself at home.
I have had experience massaging people with a variety of pain and health conditions including: Back, neck or shoulder pain, carple tunnel syndrome (CTS), tennis and golfers elbow, sciatic pain, fibromyalgia, chronic fatigue, headaches and migraines, cancer, HIV and multiple sclorosis. Please feel free to contact me if you wish to know more on how I could help you.
How many treatments are required?
It depends on the condition and how long it has been present. In cases of long term chronic conditions one massage may give some comfort but a series of massage is recommended. Think 'fix in six' however often 2 – 3 one hour treatments will produce a significant effect. Chronic conditions such as frozen shoulder can take more than six. For long-term medical conditions and illnesses such as fibromyalgia, cancer or HIV a long-term approach with treatments every month or fortnight can be beneficial.
Deep Tissue / Clinical massage, Myofascial Release or Thai massage work equally well for many conditions so your choice is personal preference. For pure relaxation I can also offer Swedish Holistic massage, treatments of the feet both Reflexology and Thai Foot massage have many of the benefits of body massage and can be combined with other therapies. Massage is also safe and suitable throughout all stages of pregnancy.
Studies show how massage can be beneficial for lower back pain and many other health conditions, including arthritis. Read also a few tips on how we can help ourselves with posture, neck pain or if we find ourselves sitting at a computer for too long. Find out about the unspoken communication of touch and a little about how tension type headaches may affect us.
Massage and Cancer
If you are living with Cancer Oncology massage can have many potential benefits. It's a complimentary therapy that can help relieve the symptoms of cancer or side effects of any treatments you may be receiving, such as nausea, fatigue, depression, insomnia and pain. Massage can increases relaxation and encourages deeper respiration. Sore muscles and scar tissue can be eased and range of movement increased.
---
Gift Vouchers
Buying a gift voucher is a wonderful present to get for a family member, friend or loved ones. Available on-line or directly with myself. Please feel free to contact me if you need further details.
Concessions and discounts
If you work for the NHS or have a carers card I offer a 15% discount, please let me know at time of booking and bring proof. I may be able to offer other concessions too, please contact me to discuss. All prices are on the treatments pages.
Refer a friend
Ensure they let me know who refered them and they will save 20% on their first visit and you will save 20% on your next visit.
---
Bookings and cancellations
To book a massage or discuss a treatment you can contact me by calling or texting 07739155807 or by e-mail This email address is being protected from spambots. You need JavaScript enabled to view it.. For appointments with me at BHWC you can also book on-line. Please be aware that 24hrs notice is required for rescheduling or cancellations so I am able to fill the appointment, full price will be charged for any missed appointments.
Payments
I am able to take payments in a number of ways. Either cash or card payments at the time of your treatment or in advance via Paypal or BAC's. In advanced via Paypal is also offered as an option when you are booking on-line.
---
Privacy policy
From 25th May 2018 regulations on how we collect and share data will come into effect. This is the new EU Data Protection and Privacy law called GDPR. As part of my compliance you can find out more here what data from consultations to contact details I would need or already hold if you have previously had a treatment from me.
Photo by Sophia Adatia